2021 Midway-Minto Mustang 6-Man Football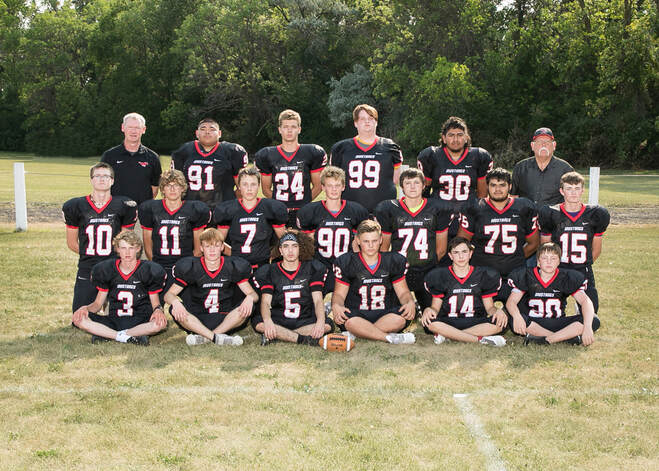 2021 MIDWAY/MINTO MUSTANG 6-MAN HS FOOTBALL
DATE

Friday, Aug. 20
​Friday, Aug. 27
Friday, Sept. 3
Friday, Sept. 10
Tuesday, Sept. 21
Friday, Sept. 24
Friday, Oct. 1
Friday, Oct. 8
​Oct. 15th-16th
Oct. 23rd

OPPONENT

North Border
Drake/Anamoose
Trenton
Center/Stanton
Trenton
Mandaree
Drayton
​6-Man Playoff vs. D/A
​6-Man Semi Finals
Championship Day

SITE - TIME

Walhalla - 7:00 pm
​Drake - 7:00 pm
PPD to Sept. 21-5:30 pm
MIDWAY- 7:00 pm
Trenton - 5:30 pm
MIDWAY - 6:00 pm
MIDWAY - 7:00 pm
MIDWAY - 7:30 pm
​
Minot HS - 2:00 & 4:00 pm

US / Them

0 - 71
73 - 41
​
​44 - 55
26 - 65
​61 - 0
​42 - 0
​74 - 80
Basic 6-man Rule Differences:
The field is 40 yds wide x 80 yds long.

15 yards are needed for a first down.

The quarterback cannot run the ball across the line of scrimmage until there has been at least one exchange of the ball.

All players are eligible receivers.

Points after TDs: running is worth 1 point and kicking is worth 2 points.

10 minute quarters.

Only 3 players can rush the kicker.
To watch 6-man FB, go to YouTube and do a search for "Wild West Bowl". These are the Kansas 6-man State Championship and Consolation games.
2021 Midway-Minto Mustang
Volleyball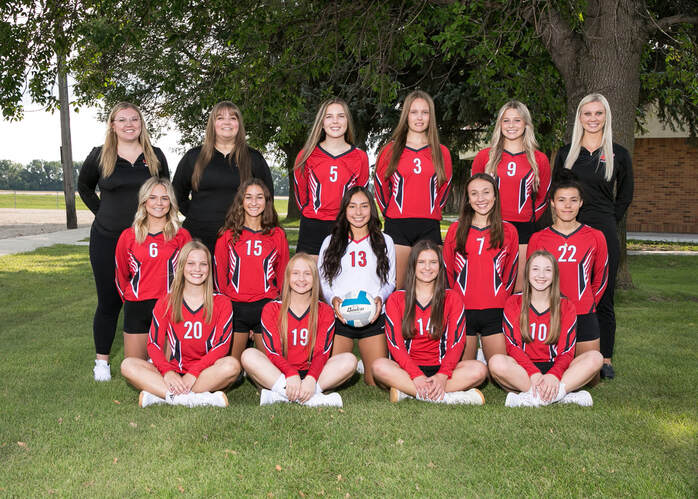 All details are subject to change due to weather or other factors. We will do our best to post updates on the homepage in a timely manner.
DATE
Sat., Aug. 28
Thur., Sept. 2
​Tue., Sept. 7
Sat., Sept. 11
Tue., Sept. 14
Thur., Sept. 16
Tue., Sept. 21
Thur., Sept. 23
Sat., Sept. 25
Mon., Sept. 27
​Tue, Sept. 28
Thur., Sept. 30
Mon., Oct. 4
Tue., Oct. 5
Mon., Oct. 11
​Thur., Oct. 14
Tue., Oct. 19
​Tue., Oct. 26
Thur., Oct. 28
Mon., Nov. 1
Fri., Nov. 5
Nov. 8, 9, 11


OPPONENT
N. Cass Tourney
Larimore
​North Border
JV Tourney
Nelson County
PRFL
Thompson
Cavalier
DL Tourney
​Grafton
​North Border
MPCG
​DVE
​Larimore
​PRFL
Four Winds/MN
Cavalier
HCV
Hatton/Nwd.
DVE
​Play-In Game vs. PRFL
Region Tournament


SITE
N. Cass-Hunter
​Larimore
​MIDWAY
Edmore
McVille
Park River
MIDWAY
MIDWAY
Devils Lake
​​Grafton
​MIDWAY
Mayville
Edinburg
​MIDWAY
MINTO
MINTO
​Cavalier
MINTO
Northwood
MINTO
7:00 pm-Park River
Northwood

US

​1


​2
​0
​0
​2

​0
​1​
​0
3
​3
​2
​3
​0
​0
​0
​3

THEM
​
​3
Postponed

​3
​3
​3
​3

​3
​3
​3
0
​0
​3
​0
​3
3
​3
​0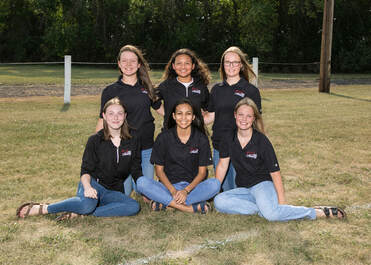 Monday, Aug. 2 Practice Begins
Monday, Aug. 9 Meet at Langdon 9:00 am
Tuesday, Aug. 10 Meet at Cando (Q) 9:00 am
Friday, Aug. 13 Meet at Larimore 9:00 am
Tuesday, Aug. 24 Meet at Northwood 9:00 am
Thursday, Sept. 2 Meet at Grafton (Q) 9:00 am
Wednesday, Sept. 8 Meet at Cando 9:00 am
Monday, Sept. 13 Meet at Langdon 9:00 am
Wednesday, Sept. 15 Region Meet at King's Walk in Grand Forks 10:00 am
Wednesday, Sept. 22 Meet at Lakota 9:00 am